I am proud to be among the photographers selected by Steve Bisson, from Urbanautica, for the "Experience of Space" exhibition, at the Museum of Contemporary Art of Vojvodina in Serbia, from the 2nd to the 26th of September. 
Photos from my series "Fiori 24h" will be exhibited, together with other very interesting series by Jordi Huisman (The Netherlands), Dustin Shum (Hong Kong), Geoffroy Mathieu (France), David Pollock (Canada), Dusan Rajic (Serbia), Juan Margolles (Argentina), Mustafah Abdulaziz (United States), Ryan Debolski (United States), Sérgio Ronaldo (Portugal).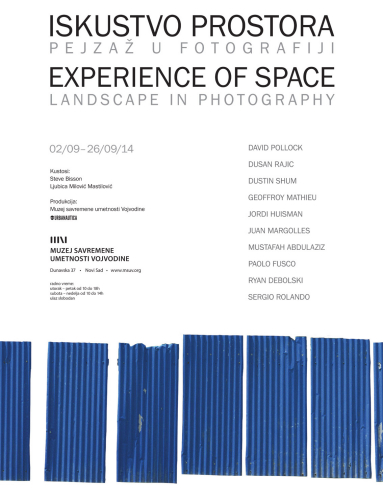 More info on the Museum website and on the press release.